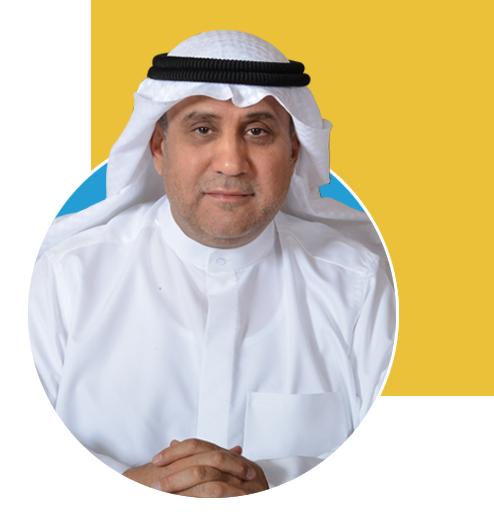 In KIF, we are working hard and with full dedication to accommodate all customer requirements, as we are all proud of our team work, achieved through personnel highly qualified to deal with the challenges that face us professionally and skillfully, overcoming all difficulties with deep seriousness.
For myself and on behalf of my colleagues working in Kuwait International Fair Company, I am pleased to genuinely welcome the visitors to our website and would like to invite you to enjoy surfing our website, which we have been keen to develop with a new and updated modern interface, easy to view online by everyone, in order to review the nature of our services.
Kuwait International Fair Company is keen to organize, hold and supervise local and international exhibitions, in addition to carrying out all publicity and advertising campaigns related to its activities and undertaking the necessary media coverage thereto in media channels, including social media, in addition to strengthening its relationship with local and international official and commercial bodies.
KIF also provides all the facilities and services necessary for the success of the participation of its customers in all its activities; starting from signing contracts, passing through the reservation of halls and the implementation of decoration works by equipping the booths and exhibition stands, including the provision of guarding and cleaning services.
In conclusion, we hope that your visit to our website will achieve the goal desired therefrom, for you to spot what you are looking for. Hence, I renew the invitation to you to communicate with us, whether by visiting our website or by direct contact with any KIF official to respond to your inquiries.